Visit Leiden Tourist Information
In need of Leiden tourist information? Then you've come to the right spot! Visit Leiden provides insider tips for tourists and visitors to Leiden, South Holland. The city is only 40 minutes from the Dutch capital of Amsterdam, so makes the perfect base for your trip to the Netherlands.
This website is owned and operated by www.wordaffairs.com
For the official Leiden tourist information site, please contact VVV Leiden.
Hollanders in the know
You might also like to see our sister sites for ideas of other small, charming Dutch cities to visit. For instance:
Visit Haarlem which provides tourist information and insider tips for visitors to Haarlem, North Holland – only 20 minutes from the Dutch capital, Amsterdam.
Visit Utrecht which provides visitor information for Utrecht, the heartiest city of the Netherlands.
Holland Tourism recommends off-the-beaten track tourist destinations in Holland, for travellers who want to discover more about the Netherlands than Amsterdam.
Visit Rotterdam provides you with tourist information about the vibrant city of Rotterdam, seen by many as the hottest Dutch Destination.
Combine Haarlem with Leiden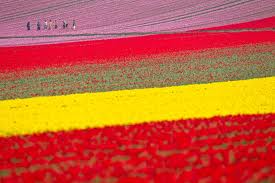 Why not combine your visit to Leiden, with a day trip to the lovely historic city of Haarlem (not to be confused with Harlem)? Dutch Haarlem is only 20 minute train journey from Leiden, and in the springtime the view from the train is wonderful, as you pass by rows and rows of colourful tulips, through the Bollestreek (Dutch Bulb Region).
Of course, Haarlem is also a wonderful city for a short city break. Like Leiden, Haarlem has great restaurants, boutiques and cosy bars lining its cobbled streets.
Utrecht, the heartiest city of Holland
Another super Dutch city for tourists to Leiden to combine with their visit is Utrecht. Situated in the middle of the Netherlands, historic Utrecht (one of the oldest Dutch cities is truly the heartiest city of Holland. Home to Miffy (known as Nijntje in Dutch), Utrecht is ideal for a short Dutch city break, with cosy restaurants and cute boutiques lining its historic streets and canals. And Utrecht is less than an hour from Leiden too.